In more than 90 years of operating, across every stage of the mining cycle, we have built diverse strengths and a diverse, resilient team that are the foundation of success for Hudbay.
Explore
Develop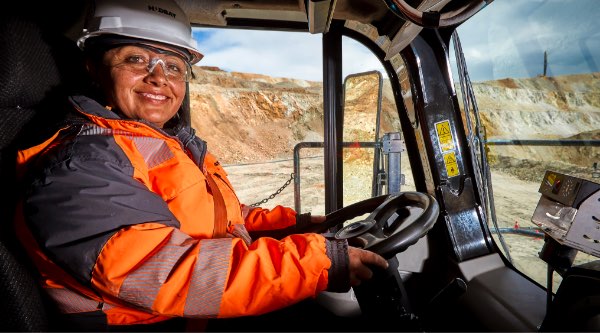 Operate
Reclaim
Constancia
Record Results
Rosemont
A Challenging Path to a World-Class Mine
About Us
Our vision is to be a responsible, top-tier operator of long-life, low-cost mines in the Americas.
Hudbay is a diversified mining company primarily producing copper concentrate (containing copper, gold and silver) and zinc metal. Hudbay owns three polymetallic mines, four ore concentrators and a zinc production facility in northern Manitoba and Saskatchewan (Canada) and Chumbivilcas (Peru), and copper projects in Arizona and Nevada (United States). The Company is governed by the Canada Business Corporations Act, and its shares are listed under the symbol "HBM" on the Toronto Stock Exchange, New York Stock Exchange and Bolsa de Valores de Lima.
Our Business
"Hudbay is a pure-play copper company, though we welcome the opportunities created by the other metals we mine. We have been in business for over 90 years, and our experience encompasses every stage of the mining lifecycle. Beginning in northern Manitoba, we now have assets across the Americas and an unsurpassed record for creating lasting value as an operator of long-life, low-cost mines."
Read CEO Message
2019 Financial Performance
Throughout 2019, Hudbay drew upon our strengths across the mining lifecycle and upon our focus on continuous improvement, to deliver reliable operating results. Along with achieving full-year production and unit cost guidance in both Peru and Manitoba, we stayed on track for meeting our copper production guidance every year for the past five years. We started 2020 with a primary focus on realizing the low-risk, quick-return opportunities available at or near our existing assets. However, COVID-19 has raised new challenges in a global political and business environment that continues to change as this report is written.
Key Accomplishments
Achieved production and unit cost guidance in both Peru and Manitoba. Additionally, strong performance at the Lalor and 777 mines resulted in zinc production exceeding the top end of the guidance range.
Constancia achieved record mill throughput and copper recoveries in 2019.
Refurbishing of the New Britannia mill is on track for completion in 2021; Hudbay expects this will increase Lalor's annual gold production to over 150,000 ounces in 2022.
View Financial Performance
2019 Sustainability Performance
Critical to Hudbay's success is our team of dedicated, experienced professionals who are committed to operating sustainably, as measured by our ability to manage the social, environmental and economic risks, impacts and opportunities associated with our activities. To inform our sustainability programs and improve our performance, we ensure social and environmental risk mitigation programs are integrated throughout the business, establish standards and systems to support decision-making, follow international best practice standards, and participate in industry associations and multi-stakeholder groups.
Key Accomplishments
Constancia expanded its Behaviour-Based Safety (BBS) program, and recorded nearly 13,000 BBS behavioural observations during the year.
In northern Manitoba and northwest Saskatchewan, Hudbay paid approximately $4.1 million to indigenous-owned businesses.
At the 2019 Manitoba Provincial Mine Rescue Competition, Hudbay's Flin Flon team came in first place and the Snow Lake team took second place.
View Sustainability Performance